DIY Watercolor Popcorn Cones
Monday, June 02, 2014
Happy Monday lovelies! We are back again from Sydney for two beautiful weddings and to be honest, the cold weather in Sydney was just right. This morning it took me a whole lot to get out of bed so I hope this Monday is treating you better than it did me.

Let's start this week with a simple DIY I did a few weeks ago. This was originally a party hat idea from Oh Happy Day but turning it upside down, I turned it into a popcorn cone instead for an intimate movie engagement party we threw. The couple fell in love in the movies so they thought it'd be nice to celebrate their engagement movie-style.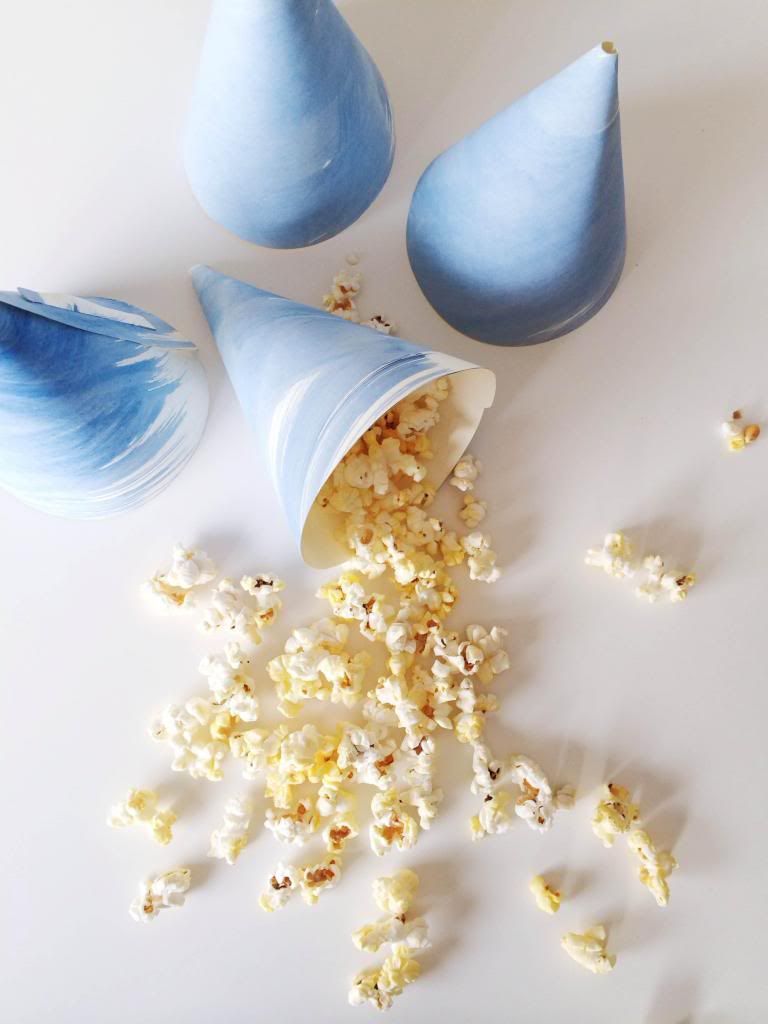 All you'll be needing is:
- heavyweight cardboard paper
- watercolor paint & brush
- glue stick
- party hat template (downloadable here)


1. Print the party hat template on your paper.
2. Paint away! Mix 2-3 colors or play with shades of one. Whatever makes you happy! :)
Tip: Use the biggest brush you have to make big strokes and be sure to mix your paint with water to create a thin layer of paint.
3. Cut the party hat pattern.
4. Glue both ends to make sure that the popcorn or any food you'll be putting inside won't fall out.
That's it! Yay!


If you'd like to use this as a party hat instead, click
here
for instructions.