A Week To Remember - 6 June 2014
Friday, June 06, 2014
Time is just flying like a bullet right in front of me! As much as I am excited with so many things to come, I am seriously not ready for Christmas! Oh yeah wait, it's still June..ooops! ;)

Sydney Wedding(s) and a LOVE debut
We were feeling freakin' awesome with two weddings the last weekend! Both at two amazing Sydney venues L'Aqua Gold Room & The Curzon Hall. We even got to debut our new revamped LOVE marquee lights at the latter and I must say everybody loved it!

It was also great to work with Lina from
Chanele Rose Flowers
again! It's been a while!
Blogcademy Mixer Events
This has been surreal and under wraps (to say the least) but we are so excited to finally share with you something we've working on in the background for an event all the way in London! Yay!
The fabulous gals of
Blogcademy
Kat, Gala and Shauna are having a party like no-other and you're all invited! Mark your calendars because on July 24th you'll get a chance to meet the girls in person at the super awesome venue
The Roost
and ask them questions about everything under the blogging sun. An awesome goody bag and a spectacular party with the girls! What more can you ask for, right?
We'll be sharing more details next week plus info on their newly launched home school!
Table Art
Linen heaven! Jade and I were invited to visit Table Art's showroom and see their linen collection. It is definitely a collection I've never seen before. Using only great quality fabrics, Allie makes sure that your tables are draped with the best of the best. If you hate standard white linens that is basically available everywhere like I do, then this is the perfect place for you! Here's some of the gorgeous work: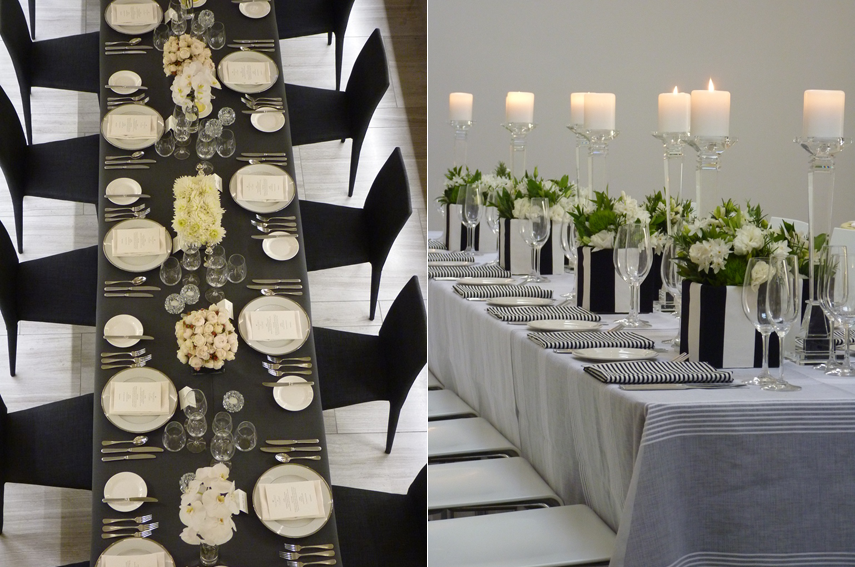 Table Art
602 Burwood Road, Hawthorn
0406 683006
www.tableart.net.au
Blackboard Artworx
No doubt I'm a big fan of chalkboard signs but as much as I try to do some on my own, I reckon it's better to leave it to the professionals. That's where Nina from
Blackboard Artworx
comes in. She's so lovely to work with and so quick especially that she's all the way in Brisbane. You should definitely check her out!