MAKE YOUR WEDDING LOOK TWICE YOUR BUDGET SIZE
Thursday, February 02, 2017
One of the great things about weddings is how different every single one is. Put the details, the traditions and colors in play and no wedding will be the same. Personally, I believe that no wedding should be the same. Each couple is unique and tells a different story from beginning to their big day. I've mentioned this a hundred times before how easy it is to get lost in Pinterest and the tendency to copy everything from every photo you see. Some couples tend to get obsessed with wanting everything with the fear of their wedding day looking too simple or too empty. No couple would want their guests to think it's a budget wedding. I bet you would want your wedding day to look like a million bucks!
Now, there's heaps of sites that shares how you can maximise or repurpose from flowers to props and you can definitely put them into consideration during your planning process but what I am sharing with you today are some tips to instantly make your wedding day look like twice your budget.
SIMPLIFY
There is such a thing as being too simple but there is an absolute truth to the quote "Simplicity is the best form of sophistication". If you look closely at a beautifully styled event, there is always only a handful of details. Coherence is definitely practiced too. This is because styling is also about simplifying details to make the event easier on the eye or more pleasing. Don't be afraid to start with two elements and build from there. Believe me. It's a lot easier than starting from 10 elements and cutting down. Prioritise and simplify.
KNOW HOW TO PERSONALISE WISELY
Personalising is a key thing to styling a wedding perfectly. The personal touches should be able to tell your guests something about you as a couple. This makes everything relatable to them and it stays in their memory even more. It's so easy to add to many details that doesn't speak YOU and we wouldn't want that. Prenisha & Robert chose gold as their main color and incorporated this across their day from their custom monogram to their menus.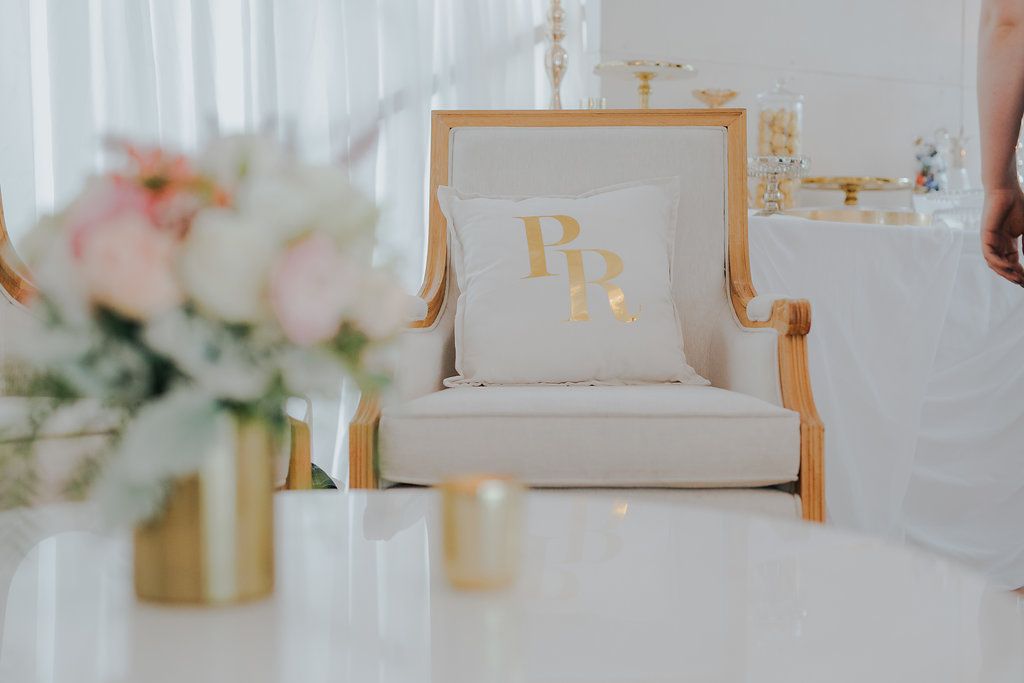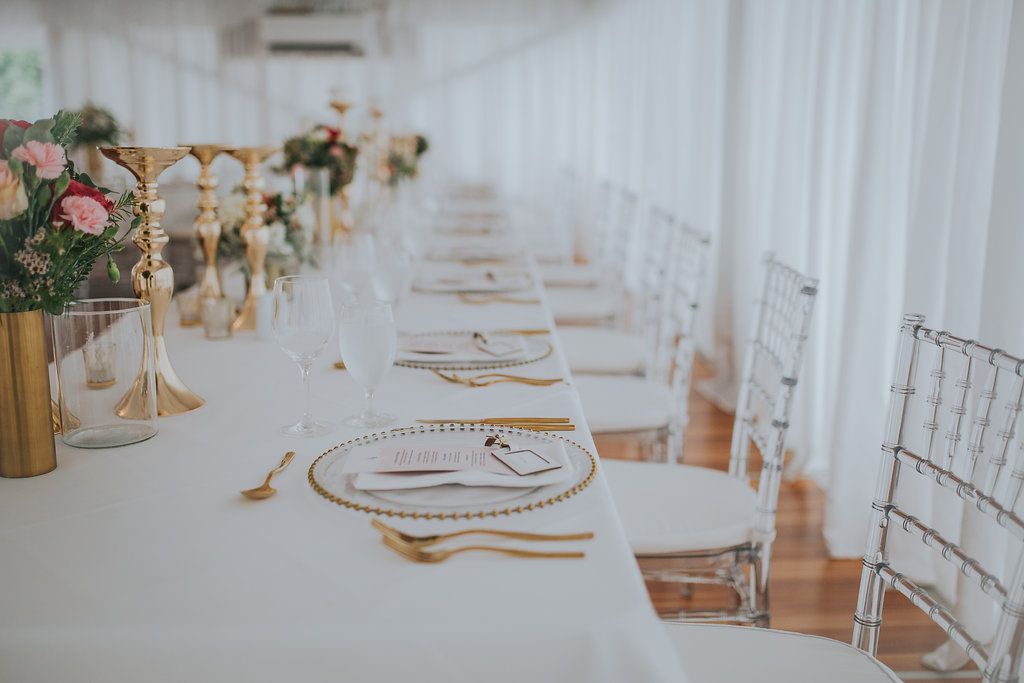 INVEST IN A GOOD PHOTOGRAPHER
I will stand witness to this any day. It's amazing what a good photographer can do with the right angle and right equipment. A good photographer doesn't only capture moments but they tie everything together and frames everything into a magical snap of time. They know exactly how to make you relive your day even years after and when and how to capture those personal details that tells the whole story.
INVEST IN A GOOD STYLIST
A good stylist can visualise and put all your details together in a way that will not only tell your story but maximise your budget. It's a stylist job to pick the right pieces and know where to put them that makes the most impact when you or your guests enters a room. In a way, we think like photographers in such a way that we frame the room of how it should look like and to make sure that you and your senses are tapped to ensure beautiful memory making.
Images by I Got You Babe and Flip Photography