Paper Doll Will You Be's
Monday, June 24, 2013
I'm truly blessed to meet brides who do think out of the box and who are not afraid to tell the world what their style is. Rochelle & Adrian are definitely one rockin' couple and as they would define their style: "simplicity is not in their dictionary". With a Victorian Hollywood wedding on the way, I had the honour to elaborately put a twist to their will-you-be's. It's a fashion show in paper style ;P
The couple wanted red bridesmaids dresses with different styles to give the girls a hint of what they'll be wearing. And for the boys a simple dashing tuxedo of course.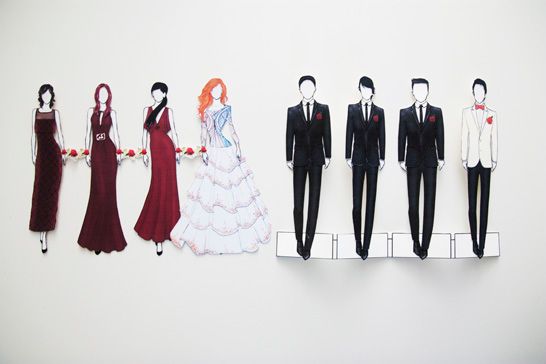 The bride's dress was from her initial sketch with her gown designer. How lavish is that!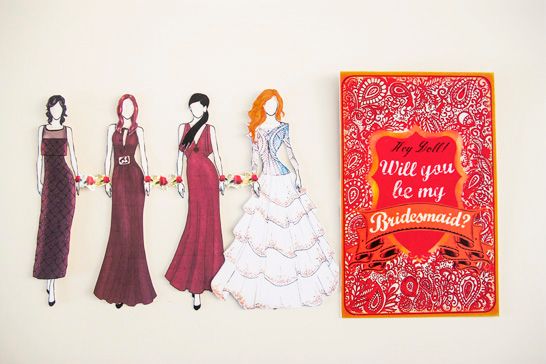 Each entourage came with their personal accessories according to their personality and likes.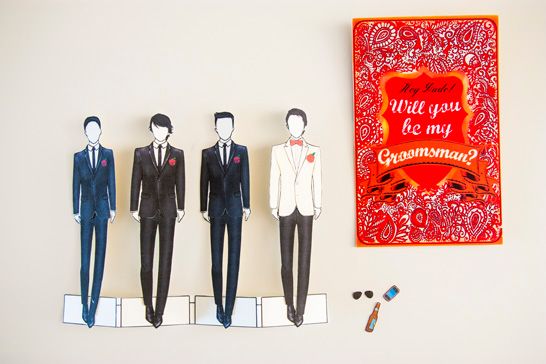 The boys have their own sunnies, mobile phone and beer bottles while the girls have their own accessories. (This bridesmaid loves Harry Potter so we put gave her paper doll a collection of the HP books too!)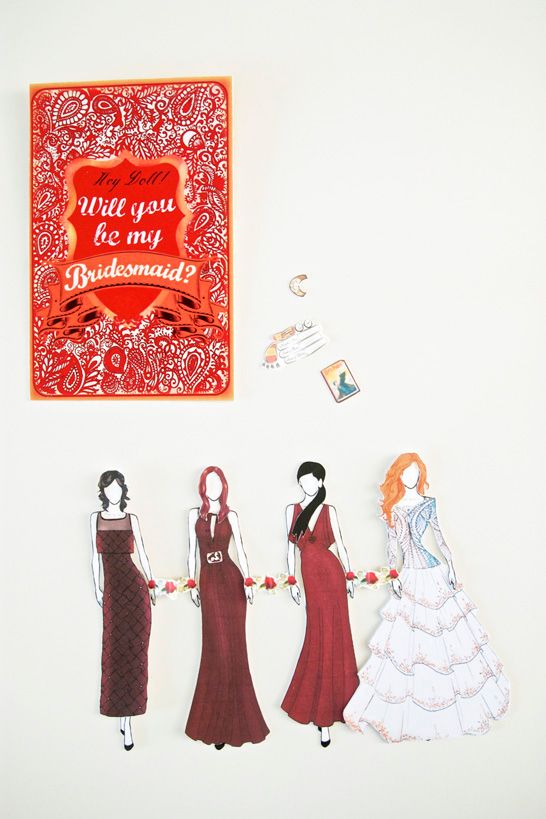 Finally, Rochelle wanted to surprise her groom too so we came up with a little surprise of our own just in case the couple decides to frame up their dolls.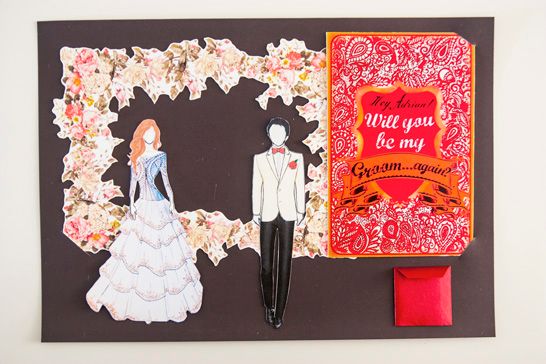 I really enjoyed putting these little dollies together, hopefully it'll be another inspiration to you lovelies too!
Have great week ahead!
Doodle Cards by bride's friend