DIY Polka Dot Tablecloth
Thursday, May 09, 2013
Do you happen to have an old table cloth lying around the house that you think needs an uplifting? Or maybe you just want some quirkiness in your dining room this time of year. Here's a quick (and cute!) DIY from Oh Happy Day perfect for a dining room makeover.


You'll be needing:
table cloth
potato
knife
cutting board
textile paint
plate
drop cloth
And here's what you have to do:
1. Cut the potato in the roundest section (approx. 3 inches wide)
2. Pour your textile paint in your plate
3. Open your drop cloth and fold your table cloth on top.
4. Dip your potato into the paint.
5. Stamp the paint side down on your table cloth. Repeat.
6. Once your done with the design, allow paint to dry.
Easy!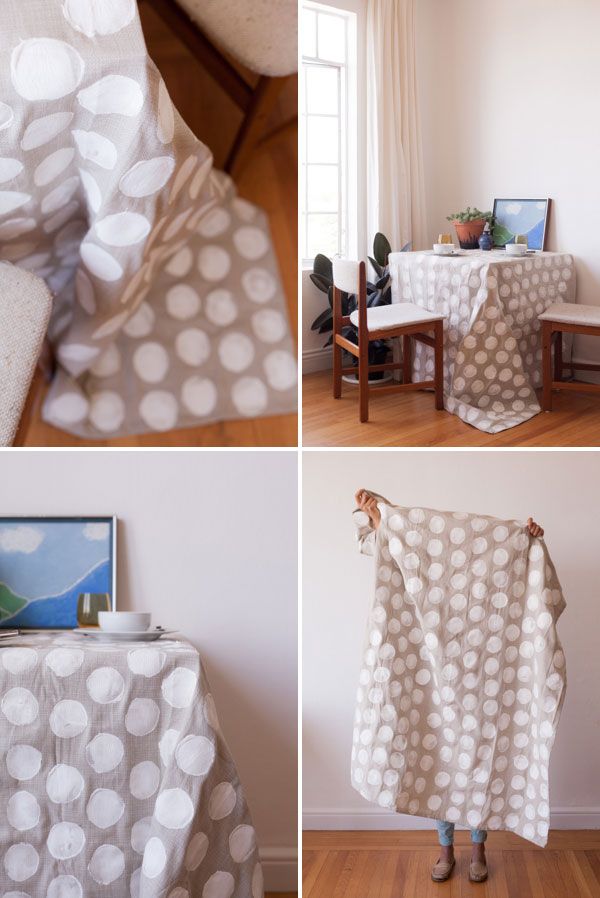 Stylist tip: You can use this technique in making an interesting table runner or use the table cloth as a backdrop for your photo booth.
xx