Valentine's Anniversary via 100 Layer Cake
Monday, February 11, 2013
Have any plans for the hearts day yet? Stumbled upon this on 100LayerCake and the colors are so adorable. It's actually quite timely for the Chinese New Year yesterday too - with the gold and red popping out off the details. Have a look lovelies!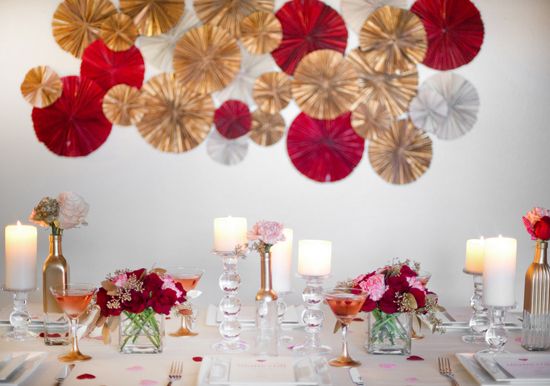 "There's no reason you shouldn't use Valentine's Day as the holiday to celebrate your wedding anniversary with a few friends. This couple did. It's the best reason to bring out that fancy dress you've been dying to wear and pucker your lips with some very red lipstick. The table decor is easy enough to recreate yourself too. Spray paint some old wine bottles gold, add a few of your favorite flowers, and sprinkle the table with glittery heart confetti."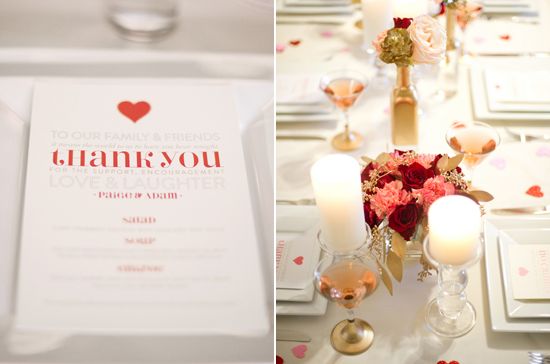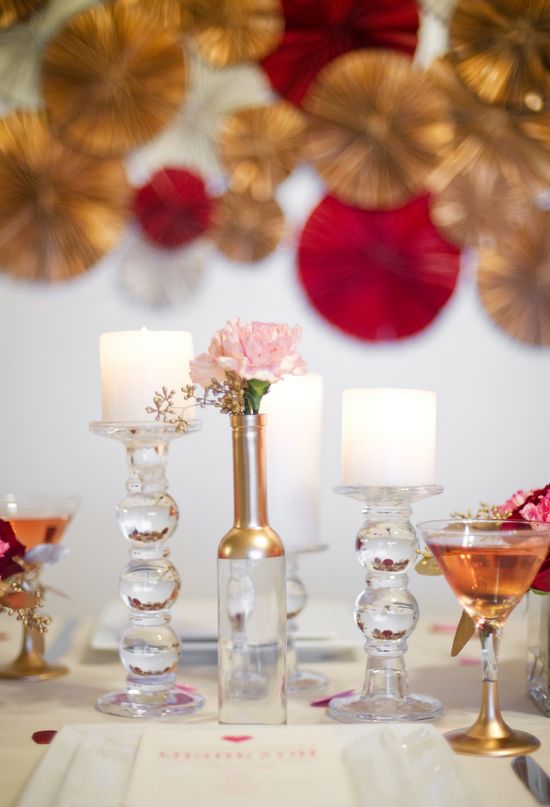 Seems like color dipping is going to be in-trend for a while. But I love this idea though!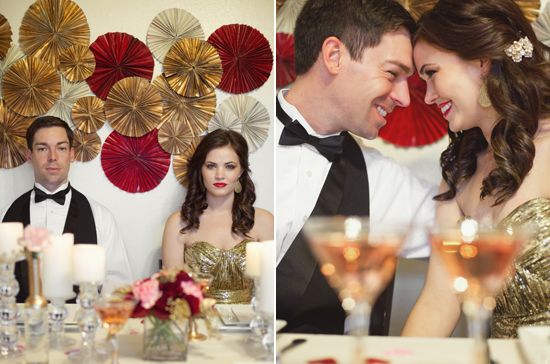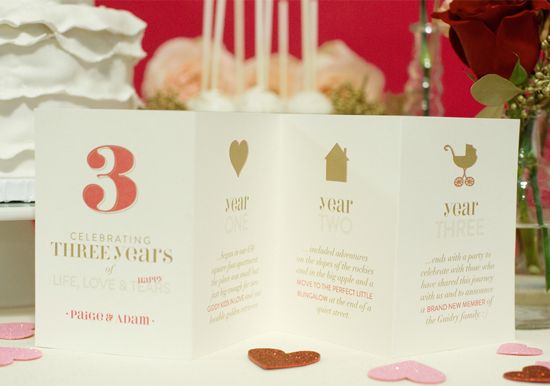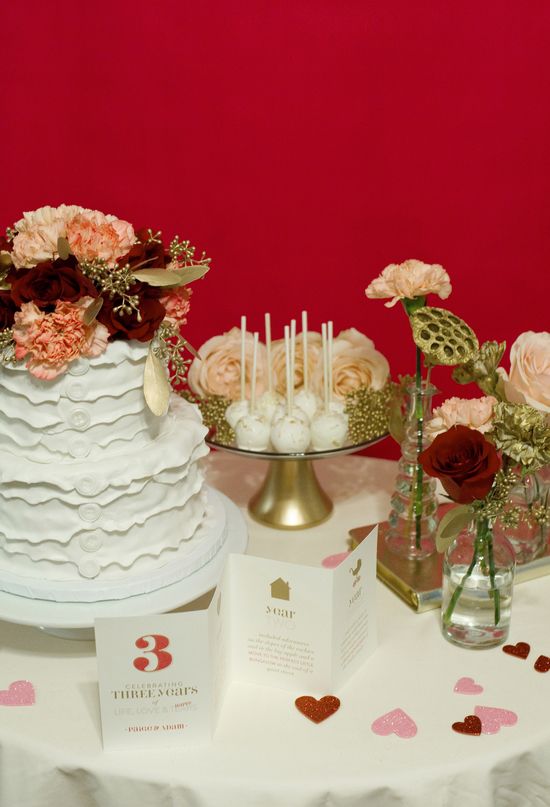 Definitely loving the 3 year timeline. Just to reminisce all things you've accomplished together!
Sweet! Hope this post brings you more love and sweetness for the rest of the day!
Note: Speaking of Valentines, if you haven't checked out our Valentine's promo, we are giving away a pair of couple shirt from Wasabi Crunch! Yey! You can check it out
here
.