Gemma & Troy: Stylish Country Wedding
Thursday, January 31, 2013
The Couple
. Fun and relaxed. Gemma and Troy's wedding was a day full of love and fun-ness (if that's a real word). As the bride would describe it:
Very casual and untraditional. Laid back and relaxed . The setting along the river and reception starting on the decking over hanging the river was so matched to mine and Troy's personality
The Proposal. Ok, this is definitely a story you'd laugh about growing old. Troy proposed at my home town in swan hill victoria. However it didn't go as planned. Troy wanted me to go for a walk along the river but I wasn't cooperating, so he just decided to propose in my old bedroom while getting ready to catch up with friends.
The Goal.
With a relaxed and laid back atmosphere in mind, the couple opted for an outdoor ceremony to welcome guests to a stylish country affair.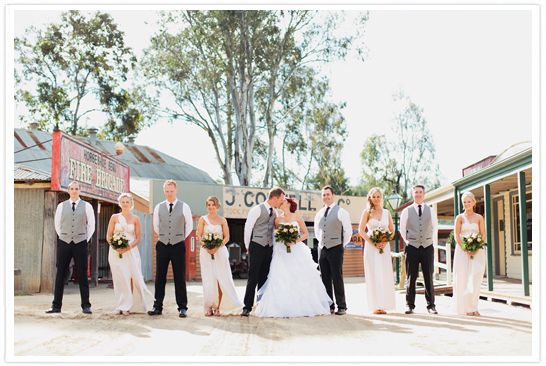 The Design.
Gemma was totally hands-on with all the details. They designed their own invitations and even planned all the decors for both ceremony and reception.
The ceremony took place in Pioneer Settlement and under a tree with bottles of flowers hanging down the branches.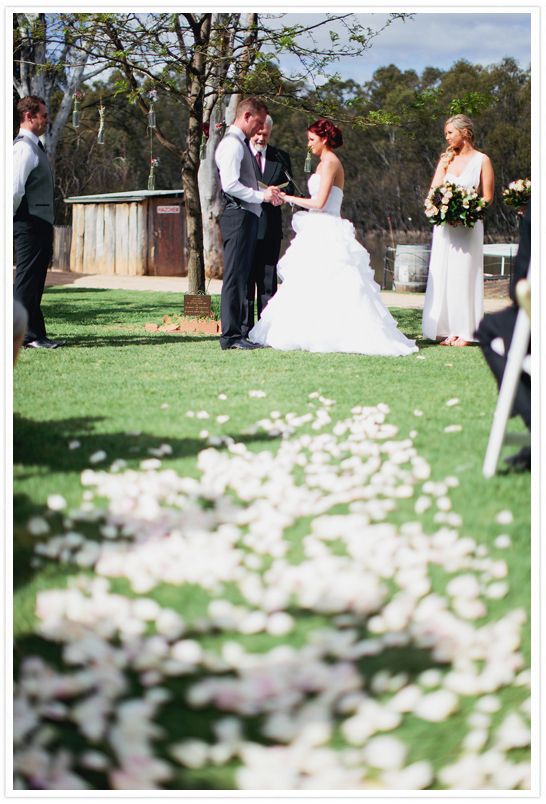 The Look.
The bride chose bright red wedges to add some colour to her white Bridal & Co. gown. Not to mention to compliment her red locks!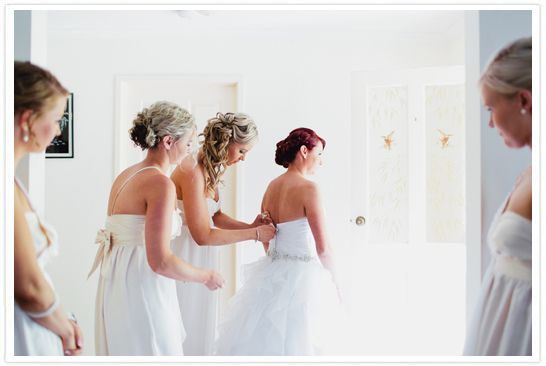 For the gents, it was grey waist coats and skinny black ties from Tarocash making that simple yet dashing statement.
The Details. Personal touches here and there is what made this wedding so special.
Spoon Riverside was a perfect venue with their beautiful country setting. The couple brought in only minimal decorations to enhance the place like flowers and candles in small vases and of course, some DIY touches.
I made my own table number settings by using the bottles to put flowers in from mum garden, and tie the numbers around the tops. We also used bottles to hang over us filled with flowers at the ceremony. They looked great and very fun to make.
A special feature we also had was a pyap river cruise for our guests down the Murray river. While we had our photos taken. We had many guests tell us this was very unique and a memorable experience.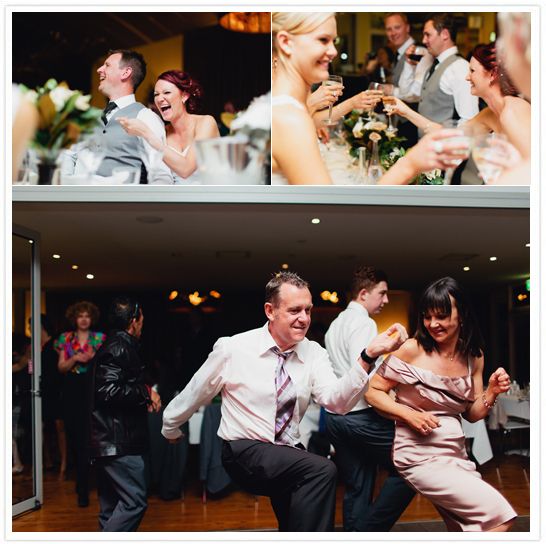 Looks like everybody had a blast, don't you think? ;)
Tips from the Bride.
Enjoy the planning. If you are having trouble making decisions think about what you have always wanted or what you imagined your wedding to be like, go for what you want not what you should do.
Follow your heart, nuff said.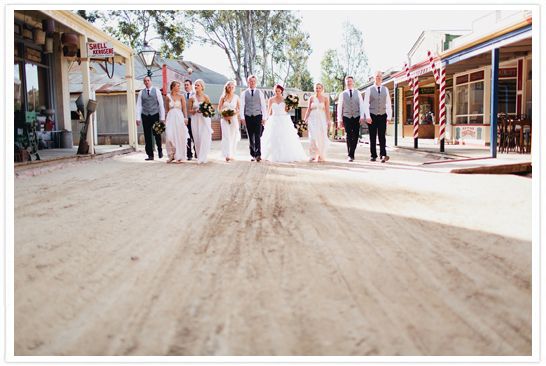 The Pros.
Cake: Laura Smith
Such a beautiful country wedding! And looks everyone had a blast too, don't you think?
Best wishes and congratulations again to Gemma & Troy! May you have a life full of love and laughter!