DIY Ruffle Cake Box by Craft That Party
Friday, January 25, 2013
Some of you may already be ready to go for the holiday weekend but I'm sure you're still be up for some DIY, right?

Found this cute ruffles keepsake box from Craft That Party and I just might make one to keep some keepsakes nice and tidy...plus it's so cute!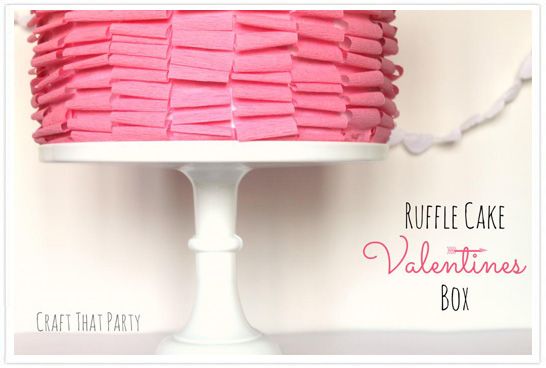 You'll be needing:
- crepe paper
- glue stick
- white paper
- scissors
- any round box or hat box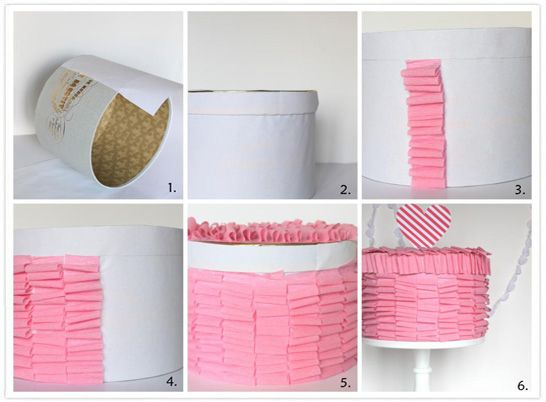 Step 1: Line box with white paper
Step 2: Use a pencil to trace a line around the box showing where the lid meets the box.
Step 3:
Add a row of glue stick to the box. To create the ruffle, press crepe paper into the glue every 1.5 inches or so, this will create a pleat. Continue to pleat until you reach your pencil line indicating where to stop.
That's it! Easy to get materials and east to make as well! Now, it's all ready for your keepsakes or perhaps a gift box for your special someone this Valentine's.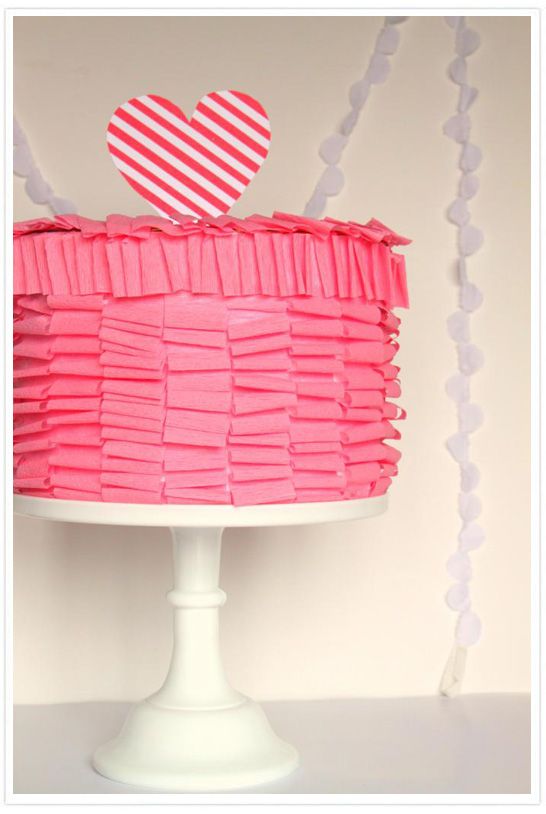 Alrighty! I'll be heading to Melbourne in a while so have a great Australia Day weekend everyone!
xoxo