Laser Cut Invitations by CWI
Tuesday, October 09, 2012
These fabulous laser cut invitations are truly a work of art. Receiving an invitation like these lovelies can really get your guests excited. Without further adieu, I would like to introduce to you
Classic Wedding Invitations
!. Based in Melbourne, they specialise in intricate wedding invites and every decor item you'll need for you day like place cards, signs and RSVP cards.
They have several collections on their website like these metallic card "Doilies".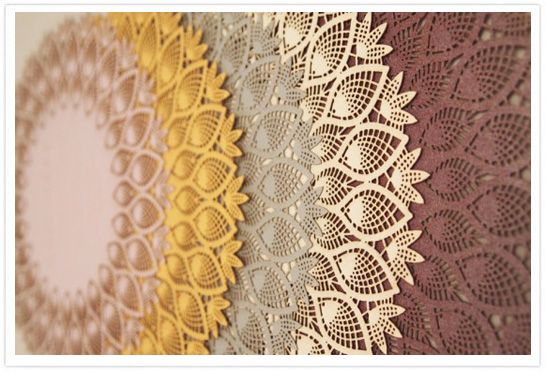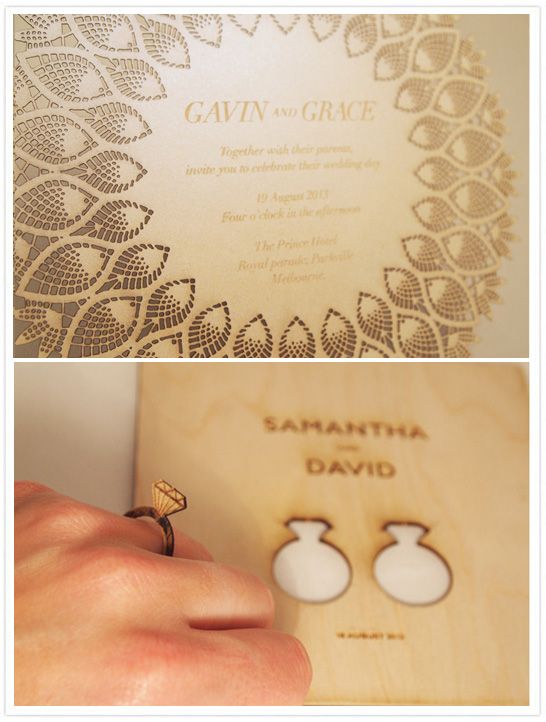 The 'His & Her Wedding Rings' is so cute! Pop them out and have your guests wear them all throughout the event.
Another pop-out is the 'Wooden Sphere' design. A big sphere acts like the cover to the actual invitation.
What do you think about the 'Landscape' series above? The details are just exquisite! Funny thing is when I saw the horse carriage on the left, I thought it'll be great to have a Cinderella landscape for a fairytale wedding. :P
And these last two are my favourite! The 'Pop Out Church' and the 'St Gertrudes Tree invitation'.
Wow!
I've always loved trees (that's why we had a big tree on our invite too)!
So, have you fallen in love with laser cut invitations too? I sure did!