THE BEAUTY EDIT: BEAUTY WORKSHOP WITH KVMUA
Thursday, January 05, 2017
Hey guys, let me first wish you all a Happy Happy New Year! I hope you all have had a fabulous time with family and friends! Now let's start 2017 with a bang, shall we?
I'm excited to announce that I will be hosting a beauty workshop with the lovely Katrina from
KV Makeup Artistry
on 11 February! Last year I hosted a floral workshop and a photography workshop and this year Ruffles & Bells will be focusing more on what our clients have been looking for to achieve that absolute perfection on their big day.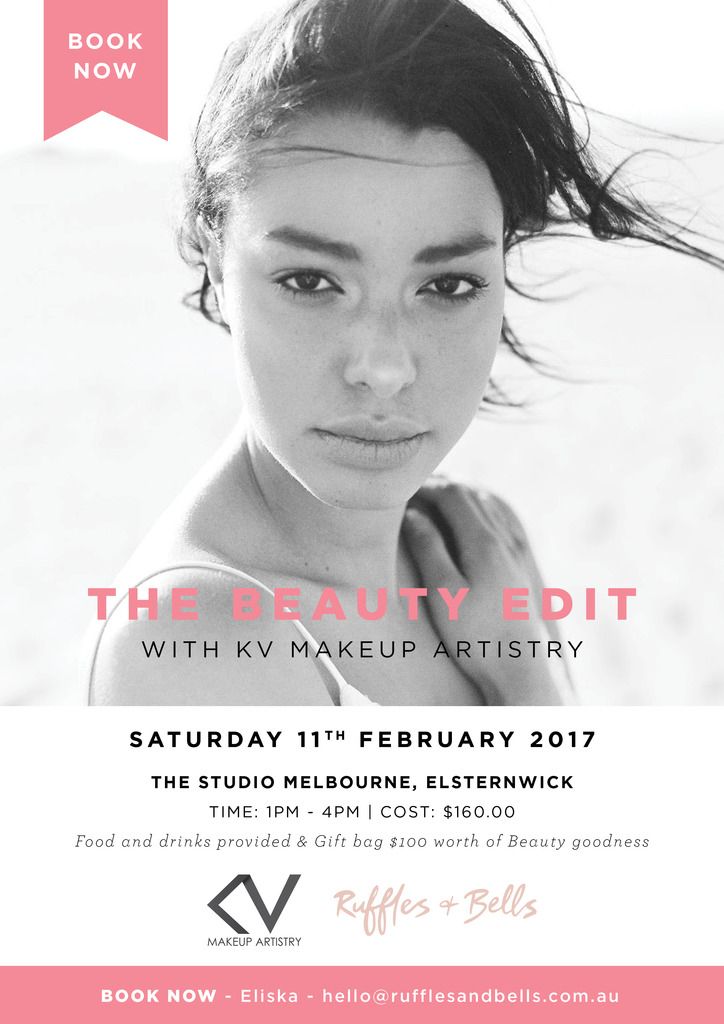 In a 3 hour session, KV will be talking about the real meaning of beauty, offering you tips and tricks about skin care and what you will need to create the right look. The best thing is this is not just for your event day itself but for everyday as well. Katrina and I have had the privilege to work with countless women who are basically like you and me. The everyday woman who would love to celebrate our own beauty but doesn't get much of a chance to learn of actually how to do it.
We have amazing vendors which we are also working really hard to make sure we send you home with goodies!
Tickets for the workshop cost $160, but places are limited, so get in quick! You can buy your tickets
HERE
.
We are currently offering a 10% early bird till the 15 January by using code "
KVMUAFAM
".
Hope to see you there!