A Week To Remember - 11 July 2014
Friday, July 11, 2014
There's just so much to tell you guys! A lot has been going on here at HQ and that just means heaps more paper work (sheesh!) but the good news is it will all be revealed very very soon. For now, I'd like to share with you on what I've been up to so far.

Our Audrey Shoot on Wedding Chicks
I am thrilled to share that one of my favorite bridal shoots has been featured on Wedding Chicks! Yay! I've loved this shoot from day one because..well, it's Audrey!...but mostly because of the people who are involved in this shoot. It's always fun to do shoots like this but it's much better when you work with a great team of fun fab ladies!

A Zonzo Wedding with Lulu Bird
We all know the Yarra Valley is just divine for everything wedding. The vineyards, the barns, the picturesque sceneries. It's a destination wedding in itself especially if you don't like taking the plane. With that said, I was lucky to have assisted the talented Lucie from
Lulu Bird
on a wedding at
Zonzo
's (ABIA 2014 Winner). It was a winter wedding with beautiful winter florals. Here's a few snaps I took, isn't it gorgeous? Be sure to check out by Zonzo if you're looking for a venue that's close to nature and has that rustic feel.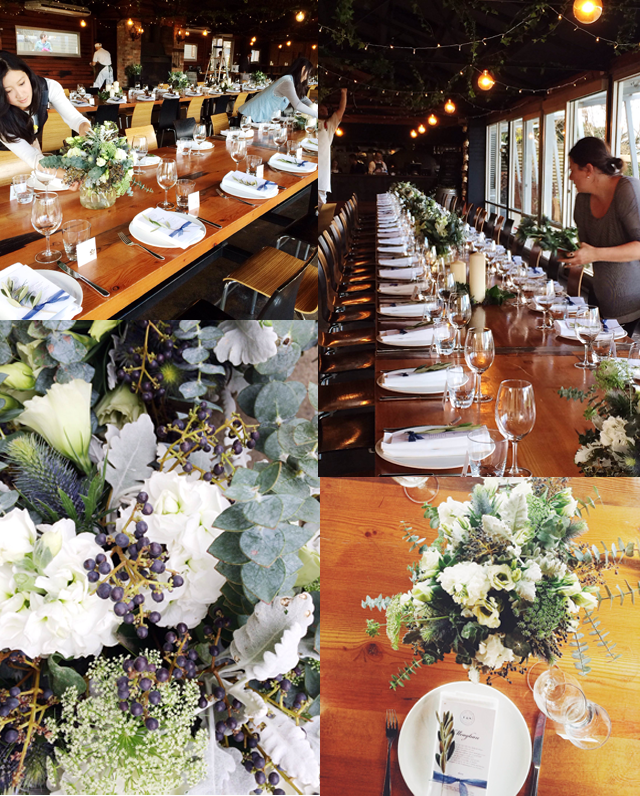 The Grand Hyatt
I had the pleasure of having the grand tour at
The Grand Hyatt
in CBD last week. An ultimate metropolitan gem, I should say. Their function rooms are ah-ma-zing! And they have three different rooms to fit three different sizes of functions as well.

My favorite would definitely be The Residence (how can it not be!) which in itself consists of four individually styled rooms: The Courtyard, The Verandah, The Library and The Wine Room. All this four rooms are connected like a private mansion but they can also be individually hired. The space gives you a feel of the outdoors with fresh trees, open space and atrium ceilings but in the comfort of the indoors. What a great space for ceremony and cocktail parties!

Oh and your guests will even be entertained with a live show from the talented chefs preparing all the scrumptious food in their open kitchen! Entertainment - check!
Be sure to click on
here
for more info on what
Grand Hyatt
has to offer.
Three Frocks
Floral crowns are definitely in this year. Be it for bridesmaids or flower girls, it's one accessory that we will definitely see a lot more in the next few months. So I was really thrilled when Rebecca from
Three Frocks
contacted me and sent me their portfolio of beautiful handmade headpieces that fits every style and color.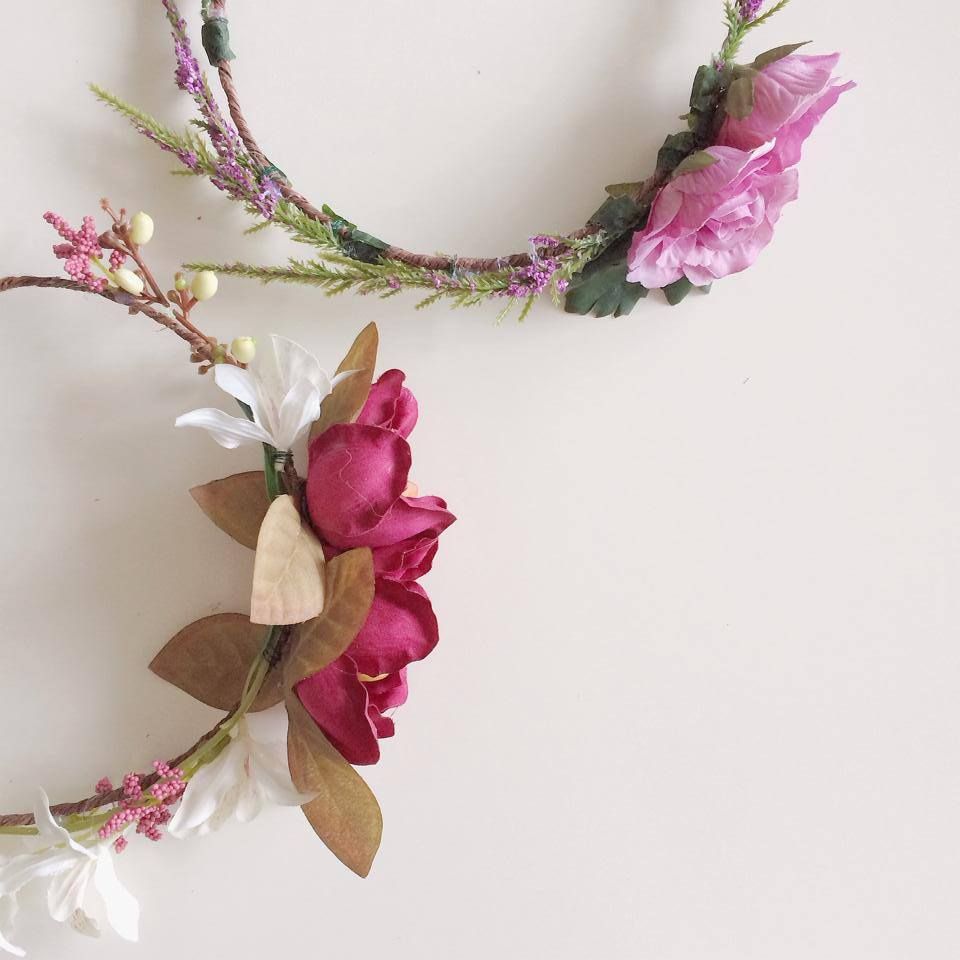 If you're looking for something to give your bridesmaids or flower girls, these flower crowns would be perfect! Can you imagine getting the girls together then capturing their reactions opening a package from Three Frocks? It would be epic!
Aside from floral crowns, Three Frocks also has a range of
multiway bridesmaid dresses
that are worth checking out!