A Week to Remember - 23 May 2014
Friday, May 23, 2014
I can't truly ask for a better week! It's a bit personal and exciting really!
2nd Year Wedding Anniversary
Amazing how time flies! I still feels like it was just yesterday! I would really love to go back to the blue mountains and rekindle the day but maybe on our 5th wedding anniversary?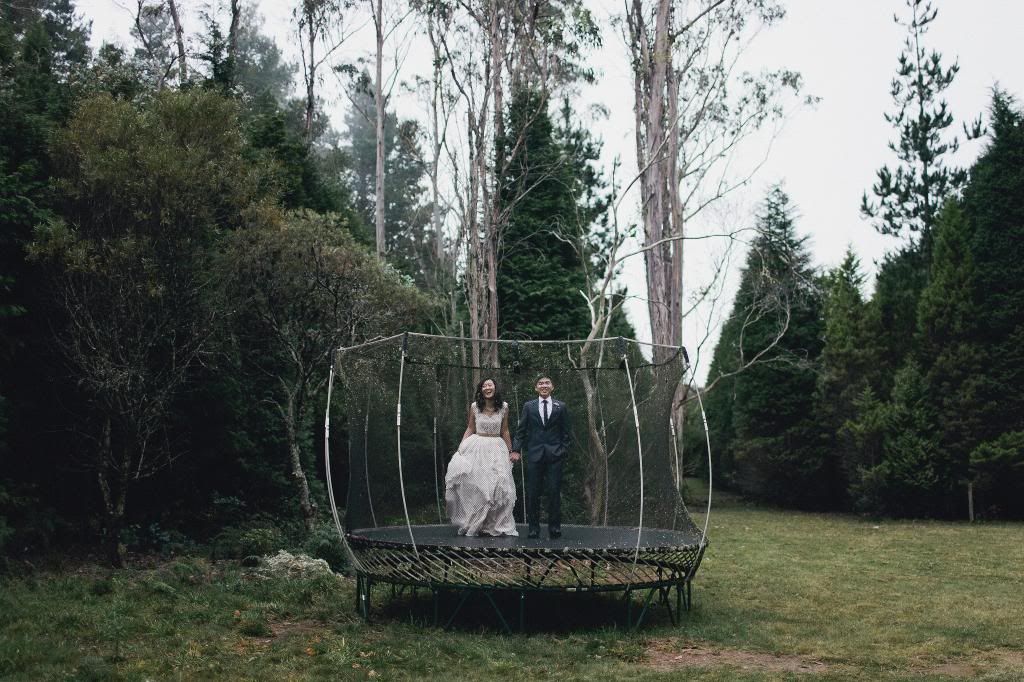 This photo's one of my faves from our wedding. Who wouldn't like jumping in a trampoline right? Heck yeah! And couldn't have done it without our amazing photographer
Sayher Heffernan
.
Thank you to all who have remembered and greeted! Here's to more years of laughter, sweetness and adventures together!
One Fine Day Wedding Fair
I am beyond excited about this!! I've tried being a stall holder and now I'm going to be a volunteer running around and assisting the lovely ladies of
One Fine Day
. Simply because I want to experience first-hand what goes behind everything that makes up this awesome bridal fair.
Watch out next week as I blog about my experience behind-the-scenes!
For now, in case you haven't got your tickets yet, you better get it now! There's going to be a fashion show, a ladies corner and a bridesmaids corner...all you need to get that beautiful wedding come true!
See you there lovelies and enjoy the weekends!