MIENTZE & BEN'S DUNBAR HOUSE WEDDING ON POLKADOTBRIDE
Monday, September 16, 2013
It's Monday again and we are thrilled to share this glamorous wedding with all of you! Mientze & Ben's wedding at the stunning Dunbar House is featured on Polkadot Bride. Hooray!


When I said stunning Dunbar House, I really mean it!The architecture and interior details are designed to bring this glamorous vibe with modern chandeliers and vintage furnishings. Simple but elegant to put it simply! They do have an al fresco cafe too so be sure to drop by sometime, enjoy the view and wow at such a beautiful structure.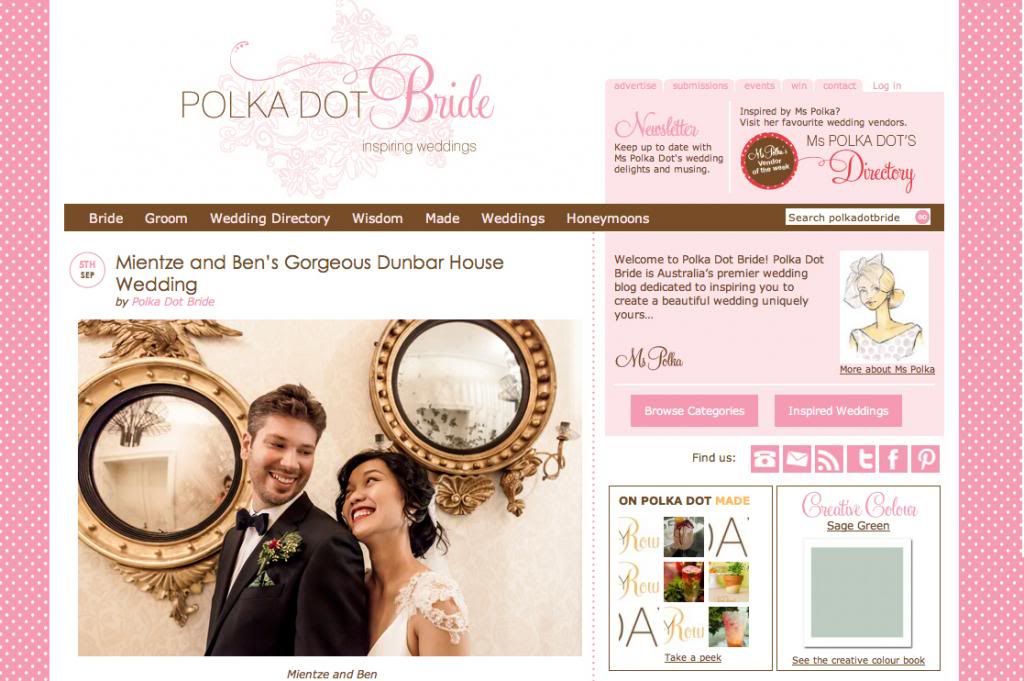 The last time we were featured on
Polkadot Bride
was for our wedding and a few months after I got to talk to Mientze thru the website and then everything was, as they say, history. I just find it so fitting that they're featured on the same website as well.
It always amazes me when family and friends come together like this which is exactly what I've witnesses on their big day
Be sure to head over to
Polkadot Bride
for more details on their gorgeous day!
Hope you all have a relaxing Monday lovelies and a gorgeous week too!